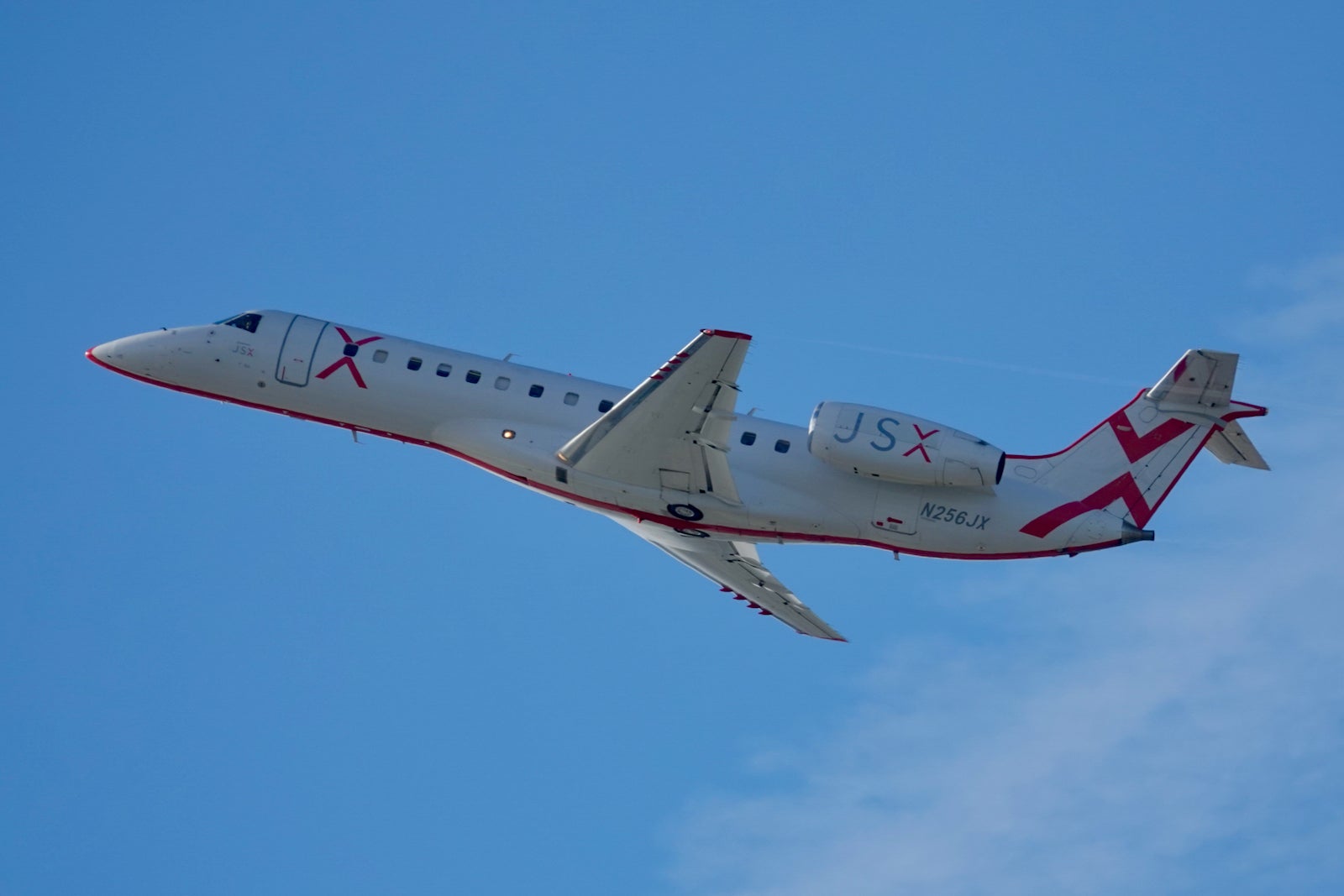 Semiprivate air carrier JSX is adding another route to its expanding map.
The carrier announced Monday that it will start flying from Austin-Bergstrom International Airport (AUS) to Las Vegas' Harry Reid International Airport (LAS) on May 11. One-way fares start at $299 and include two checked bags, onboard cocktails and snacks.
The new route builds on JSX's growth. The carrier has expanded its reach in states like Colorado, California and Texas. The flights to LAS will be JSX's third route from AUS — the carrier already flies to Dallas Love Field (DAL) and Gunnison-Crested Butte Regional Airport (GUC) in Colorado.
Related: JSX kicks off 2022 with a new route and expanded service in 2 others
"Our expansion across Texas and the entire United States is just getting started and this summer is primed to be our busiest and best one yet," JSX CEO Alex Wilcox said in a statement.
JSX seeks to offer travelers an experience that's almost like flying on a private jet by using spacious jets that only seat up to 30 passengers and do not have overhead bins. The carrier also serves complimentary nonalcoholic drinks, snacks and cocktails during its flights.
Sign up for our daily newsletter
Recently, JSX also added Starlink Wi-Fi — operated by Elon Musk's SpaceX — to its flights, giving customers the option to stream TV shows or take meetings on their laptops while 36,000 feet in the air.
Related: Holy cow: Testing JSX's blazing-fast Starlink Wi-Fi with Apple's new MacBook Pro
Since JSX operates out of private jet terminals, passengers don't have to go through typical and tedious security lines. There are still security protocols for customers, but those screenings are not conducted by the Transportation Security Administration. This makes it possible for customers to check in just 20 minutes before departure, JSX says.
After making its debut in 2016, JSX has primarily established a presence in smaller airports in or near major cities. However, JSX does operate out of a few major airports like AUS, Miami International Airport (MIA) and Los Angeles International Airport (LAX). Although JSX's presence is mostly concentrated in Texas and the West Coast, the semiprivate air carrier also flies out of Westchester County Airport (HPN), which is almost 40 miles away from New York City.
Related reading:
Editorial disclaimer: Opinions expressed here are the author's alone, not those of any bank, credit card issuer, airline or hotel chain, and have not been reviewed, approved or otherwise endorsed by any of these entities.