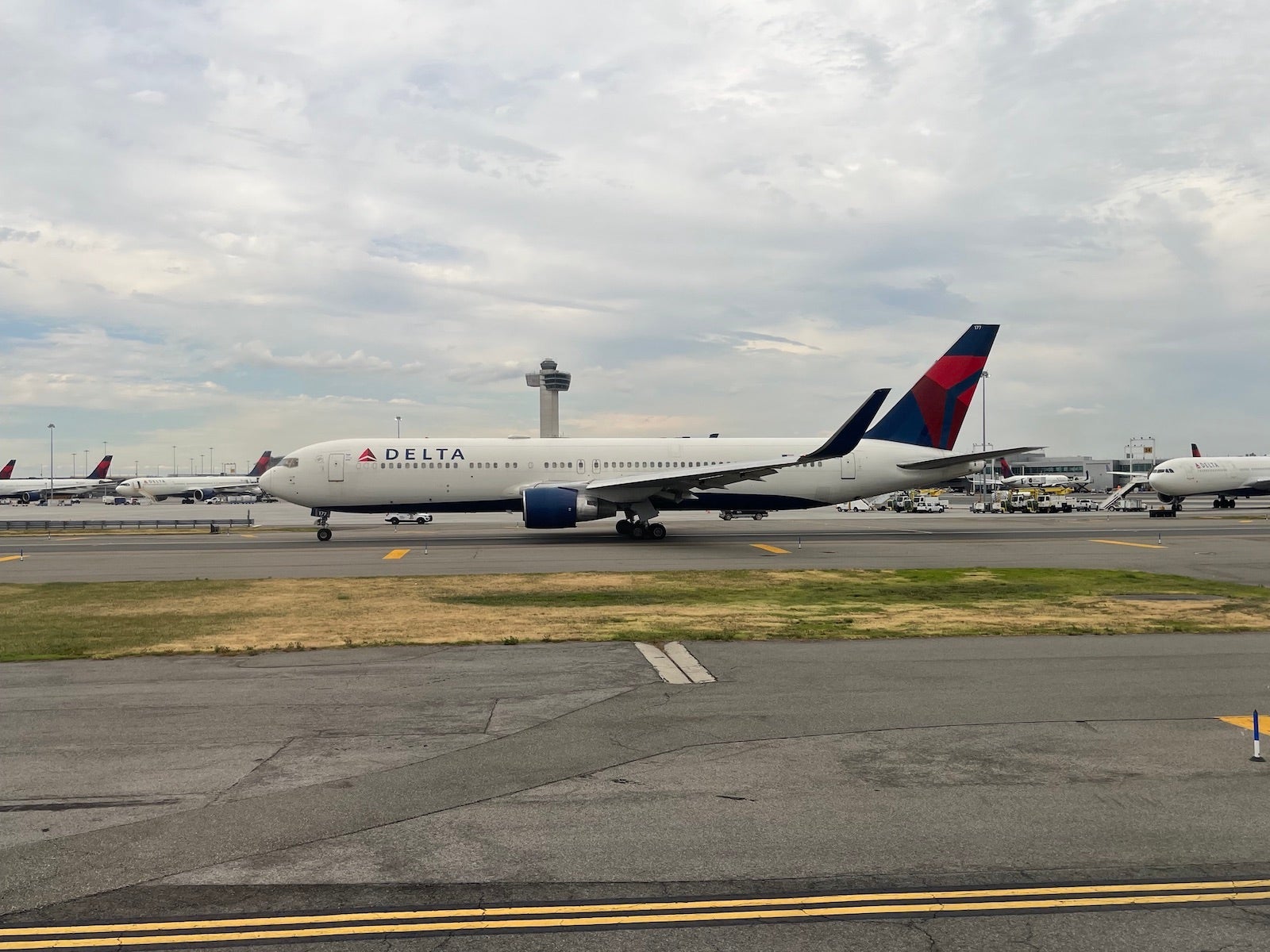 Delta Air Lines is expanding its presence in London.
The Atlanta-based carrier launched nonstop service between New York's John F. Kennedy International Airport (JFK) and London Gatwick Airport (LGW). The flights bring Delta back to Gatwick for the first time in 15 years.
Heathrow Airport (LHR) is London's main international hub and the one preferred by most business travelers (as well as many leisure customers). Gatwick — London's second-busiest airport — skews toward regional and leisure routes. But Delta's return to the airport underscores growing competition on routes between the U.S. and London.
JetBlue made London its first European destination in August 2021, launching flights first to Heathrow and then later to Gatwick. JetBlue now flies to both London airports from its hubs at JFK and Boston Logan International Airport (BOS).
Related: JetBlue will fly to London's Heathrow and Gatwick: Which route should you choose?
JetBlue's entry into the market opened a new front in the long-standing competition among the U.S. "Big Three" on routes to London. American Airlines, Delta and United Airlines combine to offer dozens of daily flights just between Heathrow and New York. Throw in joint-venture partners (American is closely aligned with British Airways while Delta owns a large stake in Virgin Atlantic) and their share of the London market is stronger.
But JetBlue, in launching its own service to London, pledged to undercut the fares charged by its big U.S. rivals and their alliance partners. JetBlue said that would include its Mint cabin, which includes luxe lie-flat seats and service that compares favorably to the business-class product of its bigger rivals.
Delta first revealed plans for seasonal JFK-LGW service in September 2022 — just a year after JetBlue began flying to London. Delta now says it plans to fly the route year-round.
With this addition to its map, Delta becomes the only one of the Big Three U.S. airlines to fly to LGW. JetBlue, Lufthansa and other ultra-low-cost Scandinavian airlines like Norse Atlantic Airways already fly to LGW.
Sign up for our daily newsletter
Related: Virgin Atlantic and Delta return to London Heathrow's Terminal 3 on July 15, Clubhouse reopens
Gatwick welcomed Delta's return to the airport, which is less known among U.S. travelers than Heathrow.
LGW CEO Stewart Wingate said the new route would promote more competition and add a second London option for Delta customers.
"It also demonstrates the strong pull of Gatwick as an airport for big-name, long-haul airlines," he added in a statement.
Here is Delta's schedule for flights between JFK and LGW:
Departing from LGW at 2:10 p.m. and arriving at JFK at 5 p.m.
Departing from JFK at 11:35 p.m. and arriving at LGW at 12 p.m. (next day).
Related reading: