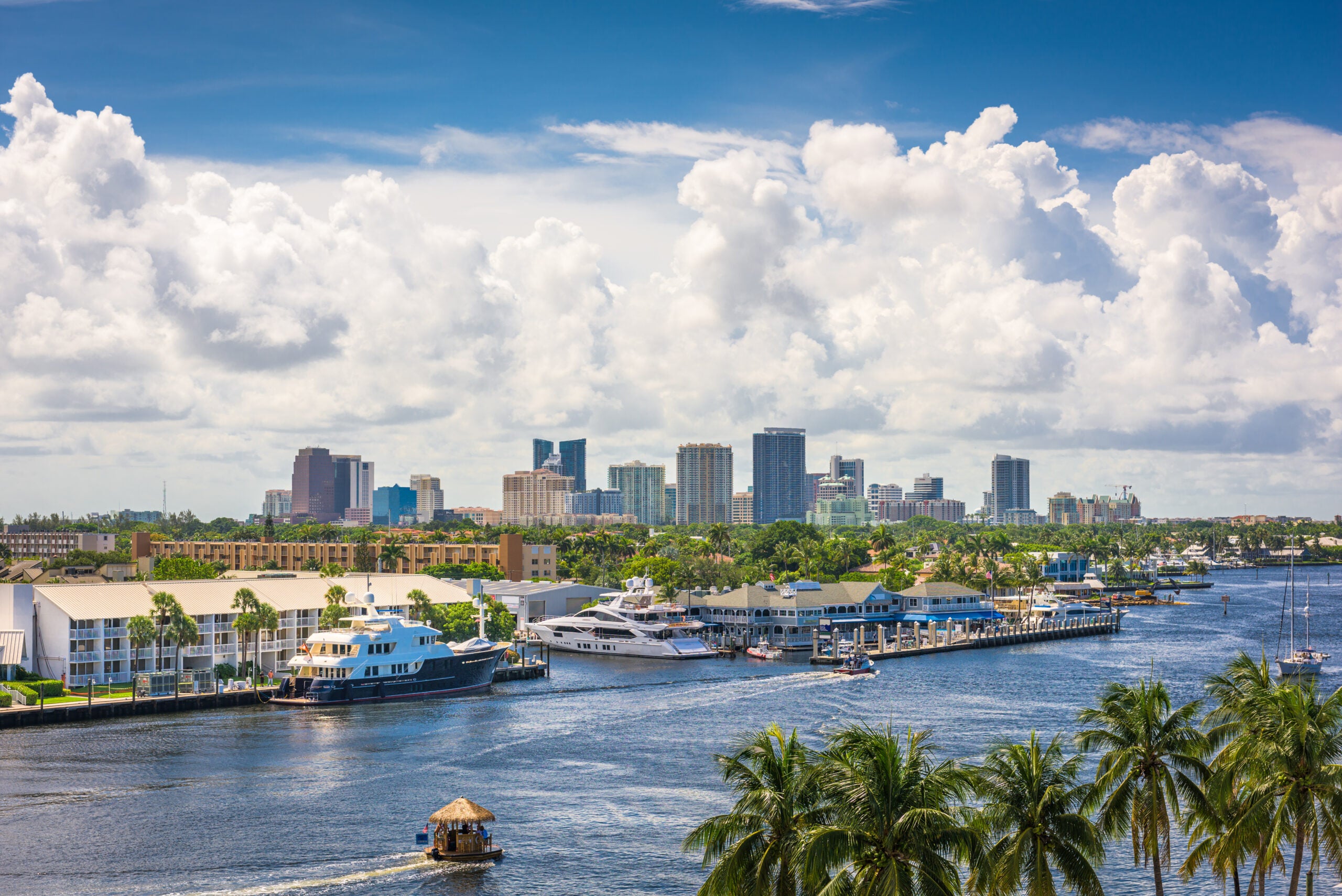 Passengers faced an air travel nightmare in South Florida on Thursday after a historic deluge left one of the region's busiest airports partially submerged.
Fort Lauderdale-Hollywood International Airport (FLL), the region's busiest airport after Miami International Airport (MIA), remains closed at least until 5 a.m. Friday after a localized series of extreme storms drenched the area and flooded the airport.
More trouble loomed for the airport Thursday as more rain was expected to fall in South Florida, raising the possibility of continued flooding, according to the National Weather Service.
Want more airline- and airport-specific news? Sign up for TPG's free biweekly Aviation newsletter.
Fort Lauderdale is currently under a flood warning until 4 p.m.
More than 25 inches of rain fell in Fort Lauderdale on Wednesday. Water engulfed areas around FLL, including the surrounding roads, forcing the airport to close.
At around 2 a.m., the Fort Lauderdale airport reopened its upper-level roadways, allowing family and friends to pick up stranded passengers. The lower-level roadways were still closed early Thursday.
On Twitter, the Fort Lauderdale airport urged travelers not to enter or leave the airport as the roads were "impassable."
The closure left airlines scrambling to provide customers with alternative flights and waivers. As of Thursday morning, 48% of flights departing from Fort Lauderdale were canceled, according to flight tracking site FlightAware.
Sign up for our daily newsletter
The severe storms prompted Fort Lauderdale to issue a local state of emergency Thursday. The city is also now using airboats and high-clearance buggies to rescue people and pets stranded in flooded homes, according to CBS News.
Fort Lauderdale bore the brunt of the flooding, and nearby airports in Miami and West Palm Beach did not see the same extreme weather. Consequently, they were not seeing widespread flight disruptions Thursday, possibly giving stranded Fort Lauderdale passengers some backup options for rescheduling flights.
If you get caught up in delays or cancellations, TPG has guides on everything you need to know: