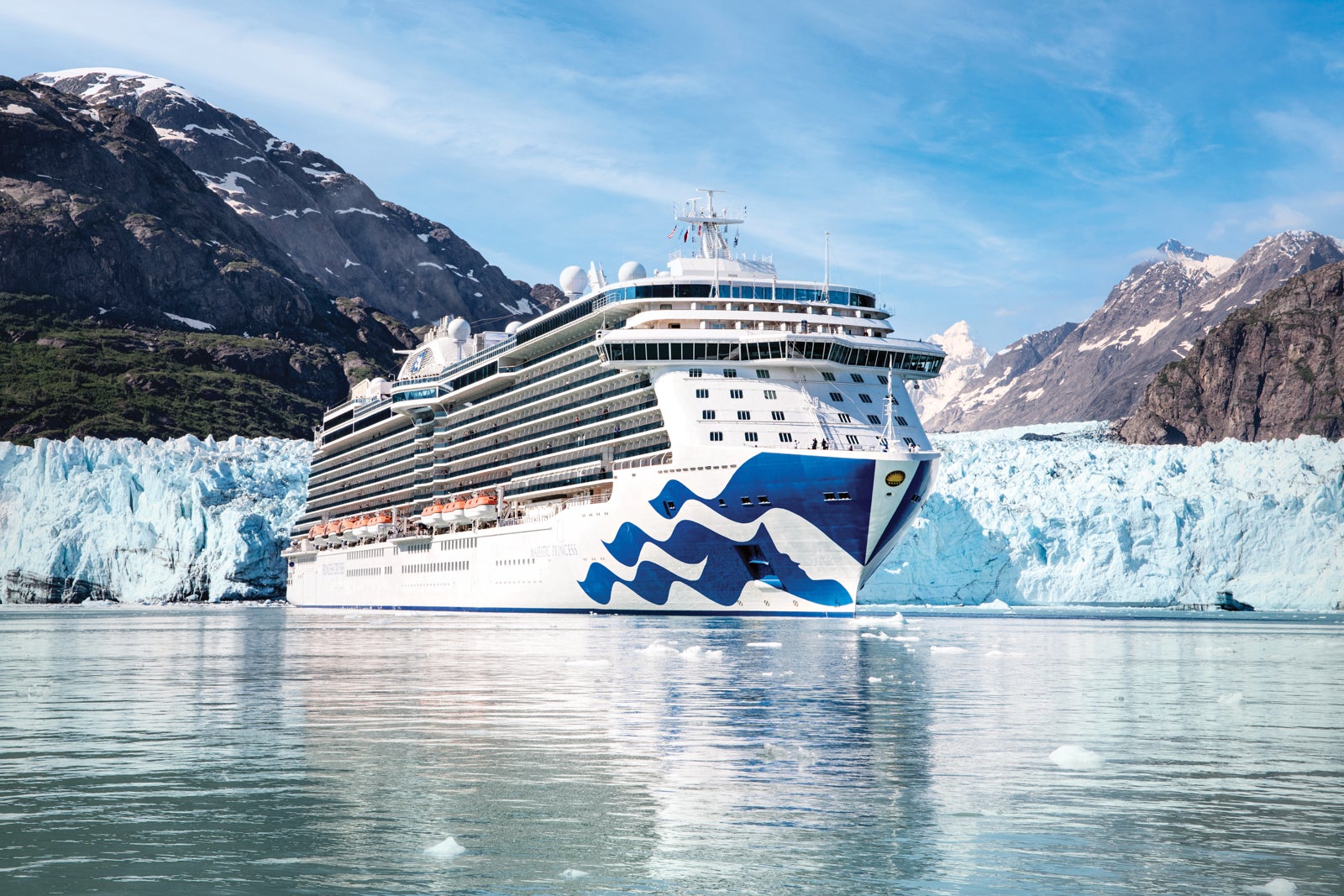 It's deal time for Alaska cruises if you're willing to travel on short notice.
Several of the world's biggest cruise lines — including Princess Cruises, Holland America, Norwegian Cruise Line and Royal Caribbean — have recently been offering unsold cabins on soon-to-depart Alaska sailings for as low as $38 a day.
Some of the lowest-priced offers in absolute terms are coming from Princess. As of Tuesday, the line was showing a five-night Alaska voyage out of Vancouver, British Columbia, for just $249 — or about $50 a day.
For more cruise news, guides and tips, sign up for TPG's cruise newsletter.
The "Alaska Sampler" sailing on the line's 2,600-passenger Grand Princess includes calls in Juneau and Ketchikan in Alaska. It kicks off May 1 — just 19 days from now.
Royal Caribbean on Tuesday was marketing a seven-night Alaska sailing scheduled for May 26 for even less on a per-day basis. The one-way trip from Seward, Alaska, to Vancouver started at $269 — or about $38 a day.
The last-minute offers come as cruise lines look to fill unsold cabins for the very early part of the Alaska cruise season, which is just beginning this month. The Alaska cruise season typically begins in late April to early May and lasts until the fall.
Related: The TPG guide to Alaska cruise itineraries, planning tips and things to do
Here are more of the best cruise deals in Alaska that we're seeing right now, all available as of midday Tuesday:
Sign up for our daily newsletter
A seven-night sailing out of Vancouver on Holland America's Volendam departing May 17. Fares start at $309 — or about $44 a day.
A seven-night sailing from Vancouver to Seward on Norwegian Spirit departing May 17. Fares start at $349 — or about $50 a day.
A seven-night sailing from Whittier, Alaska, to Vancouver on Grand Princess departing May 13. Fares start at $329 — or about $47 a day.
A seven-night sailing from Whittier to Vancouver on Sapphire Princess departing May 24. Fares start at $329 — or about $47 a day.
A seven-night sailing from Seward to Vancouver on Celebrity Millennium departing May 19. Fares start at $299 — or about $43 a day
Princess on Tuesday also was offering a four-night Alaska Sampler sailing from Vancouver scheduled for Sept. 26 for just $228 — the lowest price for any Alaska sailing currently for sale in 2023. The trip will take place on the line's Crown Princess.
The sailings above typically include stops at the southeastern Alaska towns of Juneau, Ketchikan and Skagway, as well as a visit to at least one glacier. Some bring a visit to Glacier Bay National Park.
The fine print on Alaska cruise deals
It's worth noting that the deeply discounted fares above are only available for windowless interior cabins. These are the lowest-category cabins on each of the ships. You'll sometimes pay considerably more for a room with an ocean view or a balcony cabin.
Related: The best Alaska cruises for every type of traveler
For instance, ocean-view cabins (cabins with a window) on the Grand Princess sailing from Whittier to Vancouver departing May 13 were listed Tuesday on the Princess website for $599. That's a whopping $270 more than a windowless cabin. Balcony cabins on the sailing were listed for $1,132 — more than three times the amount of an interior cabin.
All the fares are also per-person rates and are based on two people staying in a cabin. They're not available for solo travelers.
Additionally, while the rates include accommodations, meals and entertainment, they don't include port taxes and fees. Those mandatory extras will add another $164 to $335 to the cost of the trips mentioned above, depending on the ports the ships visit.
Cruise lines typically advertise their fares without port taxes and fees included, then add these costs to final bills at checkout.
Planning a cruise? Start with these stories: