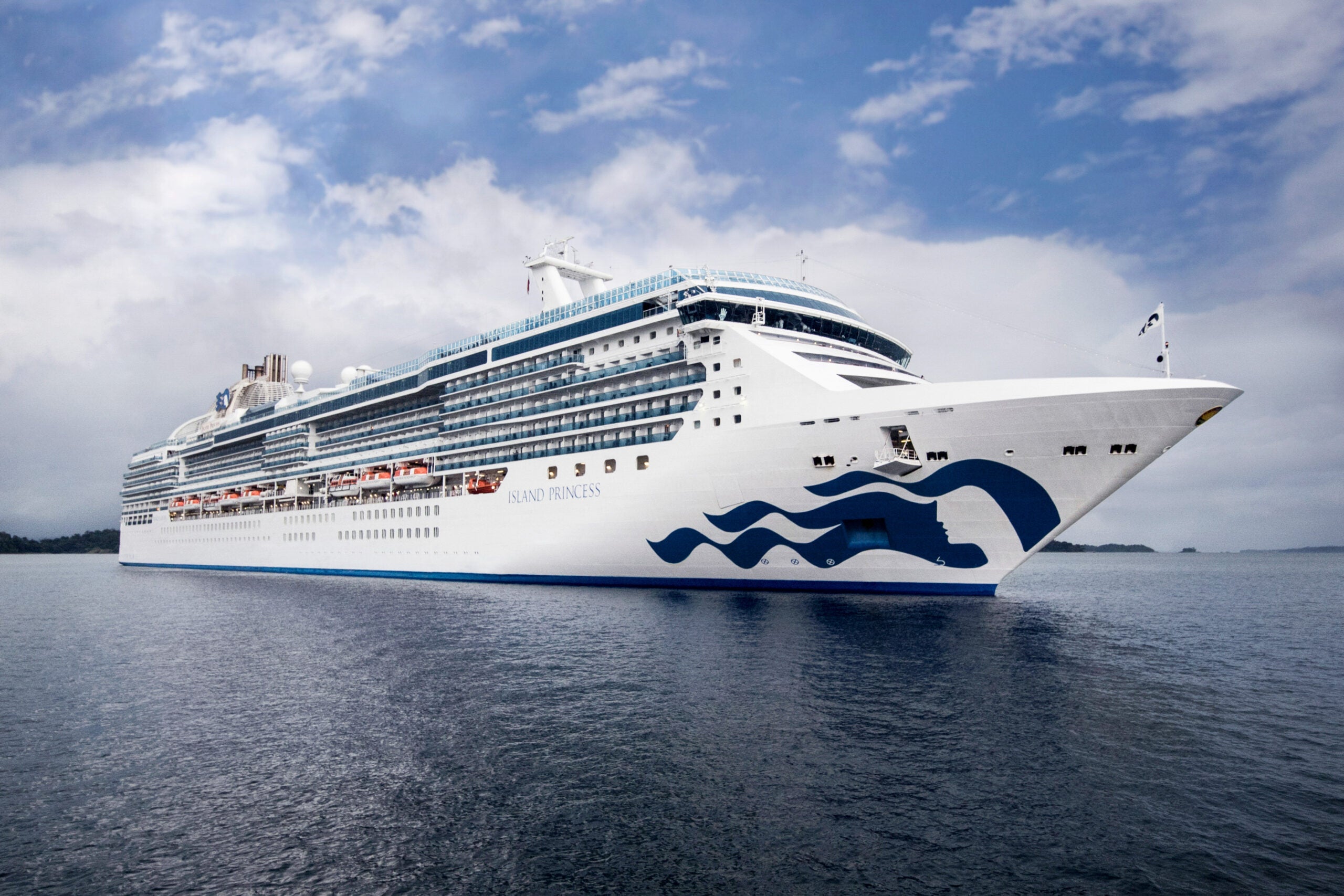 Princess Cruises is out with a new itinerary that is longer than anything the company has offered in its 58-year history.
The around-the-world voyage, scheduled for 2025, will last 116 days — or about four months in total — and includes calls at 51 destinations across six continents.
Kicking off on Jan. 5, 2025, in Fort Lauderdale, the sailing will take place on the line's 2,200-passenger Island Princess.
For more cruise news, guides and tips, sign up for TPG's cruise newsletter.
It'll begin with a stop in Cartagena, Colombia, and a passage through the Panama Canal before a series of calls up the west coast of Central America on the way to Los Angeles. From there, the ship will cross the Pacific to the Hawaiian Islands and Fiji on the way to New Zealand, Australia, Indonesia, Singapore and Sri Lanka.
Continuing westward, the ship will visit multiple destinations in the Middle East, including Dubai; Muscat and Salalah, Oman; and Aqaba, Jordan. Then, it will transit the Suez Canal to the Mediterranean.
Mediterranean stops will include Alexandria, Egypt (for a daytrip to Cairo); Ashdod and Haifa, Israel (for visits to Jerusalem and other places); Kusadasi, Turkey (for a visit to the ruins of Ephesus); and multiple destinations in Greece. More than a dozen calls in Croatia, Montenegro, Italy, France and Spain also are on the itinerary, as are calls in Morocco and the Canary Islands.
Related: The 5 best destinations you can visit on a Princess Cruises ship
The voyage will end on May 2, 2025, in Fort Lauderdale after a nine-night Atlantic crossing from Gran Canaria in the Canary Islands.
Sign up for our daily newsletter
In all, the routing will cover 33,500 nautical miles as the ship circles the globe. It'll visit 26 countries and offer the option to see 27 UNESCO World Heritage sites, including the Giza Pyramids and the Old City of Dubrovnik, among other destinations.
After arriving in Fort Lauderdale on May 2, 2025, Island Princess will continue on to Los Angeles on a 15-night sailing. The continuation will allow for an alternative world-circling option in 2025 in which passengers board the ship in Los Angeles on Jan. 20, 2025, and disembark the vessel in Los Angeles on May 17. Like the round-trip sailing from Fort Lauderdale, this route will also be 116 nights in length.
Two calls on the world sailing — Bar, Montenegro, and Taranto, Italy — are particularly notable, as they are destinations Princess ships have never visited.
Related: The 3 classes of Princess Cruises ships, explained
Fares for the 116-night sailing departing from Fort Lauderdale start at $20,539 per person, based on double occupancy. Fares for the 116-night sailing departing from Los Angeles start at $19,999 per person, based on double occupancy.
The fares don't include taxes, fees and port charges, which are $2,040 and $2,035 per person, respectively, for the two versions of the itinerary.
Early booking benefits
Intrigued by this newly announced routing? Note that you'll get some major perks for free if you book it soon.
Princess has announced the following early booking benefits for those who put down a deposit for the trip by May 31:
Free airfare to reach the ship. Passengers who book suites, Reserve Collection cabins or mini-suites will get included first-class flights to and from Fort Lauderdale or Los Angeles to reach the ship. Passengers who book balcony cabins will get economy flights. The air inclusion is only available to passengers flying to the ship from the U.S. or Canada.
A free Princess Plus package. The package includes a Plus Beverage Package, a single-device Wi-Fi plan and daily "crew appreciation" — the line's term for automatic service charges. It also brings other perks such as two premium crafted desserts, two fitness classes and two smoothies or juices.
Extra onboard spending money. The first two passengers in a cabin will each receive $500 in onboard credits to use during the voyage.
Free specialty dining. Each passenger will be able to dine up to four times at extra-charge restaurants during the voyage without paying the standard cover charge.
Extra savings for Captain's Circle members. Members of the Princess frequent cruiser program, the Captain's Circle, will get up to $1,000 in additional savings per passenger for the first two passengers in a cabin when booking.
Additionally, customers who pay in full for the world cruise by May 31 will receive a future cruise credit in the amount of 5% of their world cruise fare.
Planning a cruise? Start with these stories: