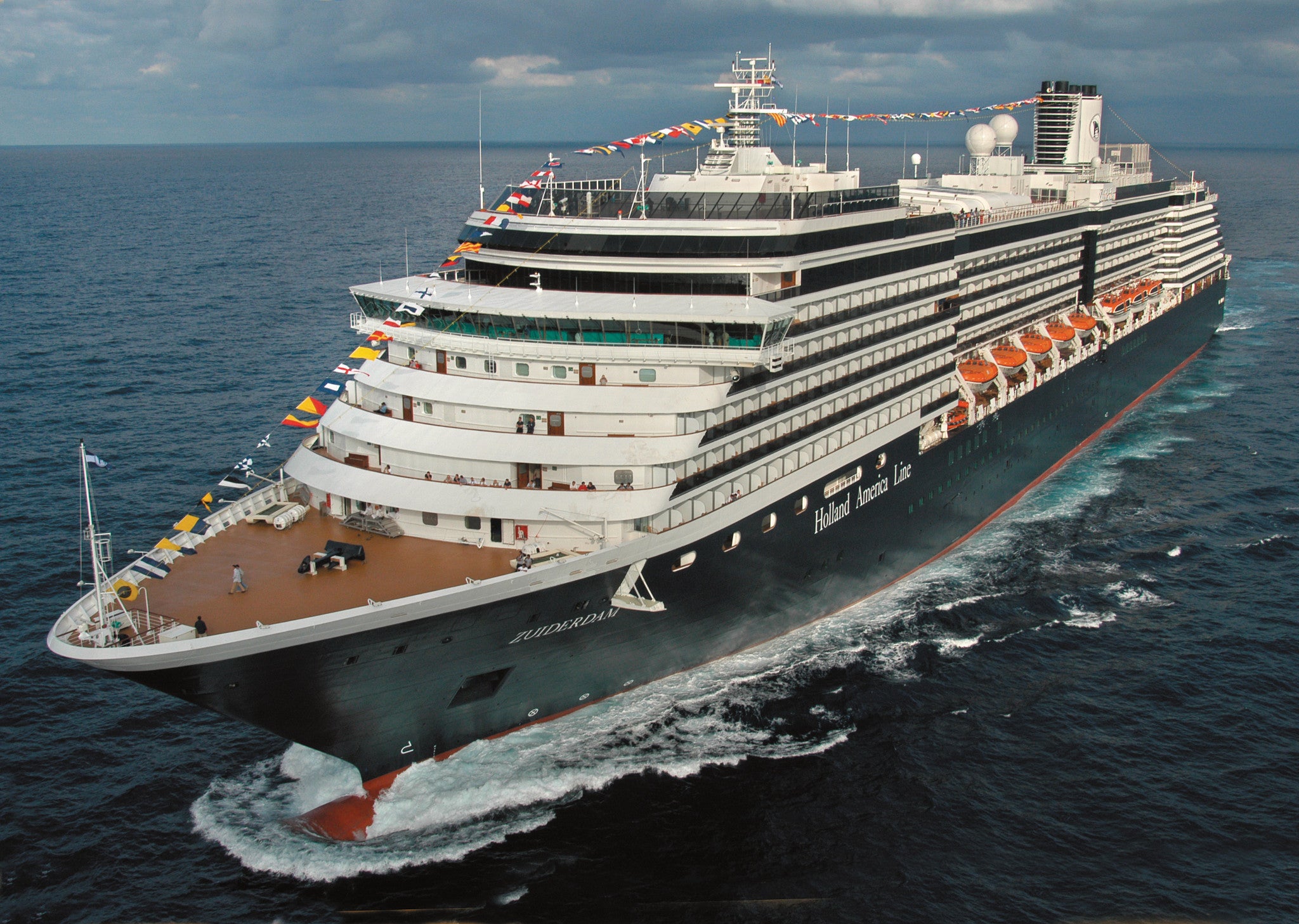 Big news, New Englanders: You can now cruise to the Caribbean without ever getting on an airplane.
This week, Holland America announced it will add a sailing from Boston to the Caribbean and back to its schedule for 2024.
The 21-night voyage is a first of its kind at the storied cruise brand, according to a spokesperson — at least when taking into account what records the company has available for checking. Holland America's origins date back 150 years, which makes tracking every past itinerary difficult.
For more cruise news, guides and tips, sign up for TPG's cruise newsletter.
No other cruise line has a round-trip sailing to the Caribbean from Boston on its schedule. Until this week, the most northerly port from which any cruise line was operating round-trip sailings to the Caribbean was New York City.
Most Caribbean sailings depart from Miami, Port Canaveral and Fort Lauderdale in Florida; Galveston, Texas; and New Orleans. Other home ports for round-trip Caribbean sailings include Baltimore; Tampa; Mobile, Alabama; Norfolk, Virginia; and Charleston, South Carolina.
While Boston serves as a hub for cruises, it's typically for sailings to Bermuda or New England and Canada. A handful of cruise companies offer occasional sailings from Boston to the Caribbean. However, they all are one-way sailings.
The new round-trip Holland America itinerary from Boston to the Caribbean, which is called the "Perfect Caribbean Escape," will kick off on Oct. 19, 2024. It will hit a wide variety of stops in the Caribbean, including Half Moon Cay, Holland America's private island in the Bahamas; Grand Turk, Turks and Caicos; Curacao; Aruba; Cartagena, Colombia; Colon, Panama; Puerto Limon, Costa Rica; and Bimini in the Bahamas.
Related: The 5 best destinations you can visit on a Holland America ship
Sign up for our daily newsletter
The voyage also will feature a partial transit of the Panama Canal — something that is part of only a small portion of Caribbean sailings. This will offer New Englanders who drive to the port of Boston the very rare option of being able to visit the Panama Canal without ever taking a flight.
Additionally, the itinerary will include a visit to Bermuda and a stop in Port Canaveral, Florida, allowing passengers to take daytrips to the theme parks around Orlando.
The sailing will take place on Holland America's 1,964-passenger Zuiderdam.
A 2nd sailing to Fort Lauderdale
In addition to the 21-night, round-trip sailing from Boston in 2024, Zuiderdam will operate a 14-night, one-way sailing from Boston to the Caribbean that ends in Fort Lauderdale.
Scheduled to begin Nov. 9, 2024, the "Southern Caribbean" itinerary will bring stops in St. Thomas, St. Maarten, St. Lucia, Barbados, Curacao and Half Moon Cay. It will also feature a call in Bermuda.
The 21- and 14-night departures can be combined to form a longer 35-night Caribbean experience that begins in Boston and ends in Fort Lauderdale.
The new itineraries were among a long list of new Caribbean voyages unveiled for late 2024 and early 2025.
Among other unusual sailings, the line has plans for a 21-night Caribbean trip out of Fort Lauderdale departing Jan. 4, 2025. That voyage includes calls at Half Moon Cay; Amber Cove, Dominican Republic; San Juan, Puerto Rico; Tortola; St. Maarten; Antigua; Dominica; St. Lucia; Barbados; St. Vincent; Grenada; Bonaire; Aruba; Ocho Rios, Jamaica; and Grand Cayman.
The new voyages are part of a shift at Holland America to offer more long and unusual voyages — something for which it has long been known. In doing so, the line is focusing ever more on what has set it apart over the years from such rivals as Celebrity Cruises, Royal Caribbean and Norwegian Cruise Line.
A new crop of longer sailings that Holland America announced in recent months also includes an epic 28-night voyage to Alaska planned for 2024. Unveiled in January, it will be four times the length of the typical Alaska sailing and take cruisers far beyond the southeast Alaska ports that most ships visit, such as Juneau and Skagway.
Holland America also announced plans for two 14-night sailings to Alaska in 2024 that include visits to Anchorage — something that is relatively rare. Few ships take the time to sail up the Cook Inlet to reach the city.
Additionally, in recent months, the line also announced plans for more Europe cruises lasting 14 nights or longer in 2024. They include more 21-night "Ultimate Viking Explorer" sailings to Iceland, Greenland and Scotland that can be combined with 14-night voyages to Norway, Germany, Estonia, Finland, Sweden and Denmark to create extra-long 35-night sailings.
In March, Holland America announced a new collection of Legendary Voyages that will range from 25 to 59 nights in length and offer special programming.
Planning a cruise? Start with these stories: