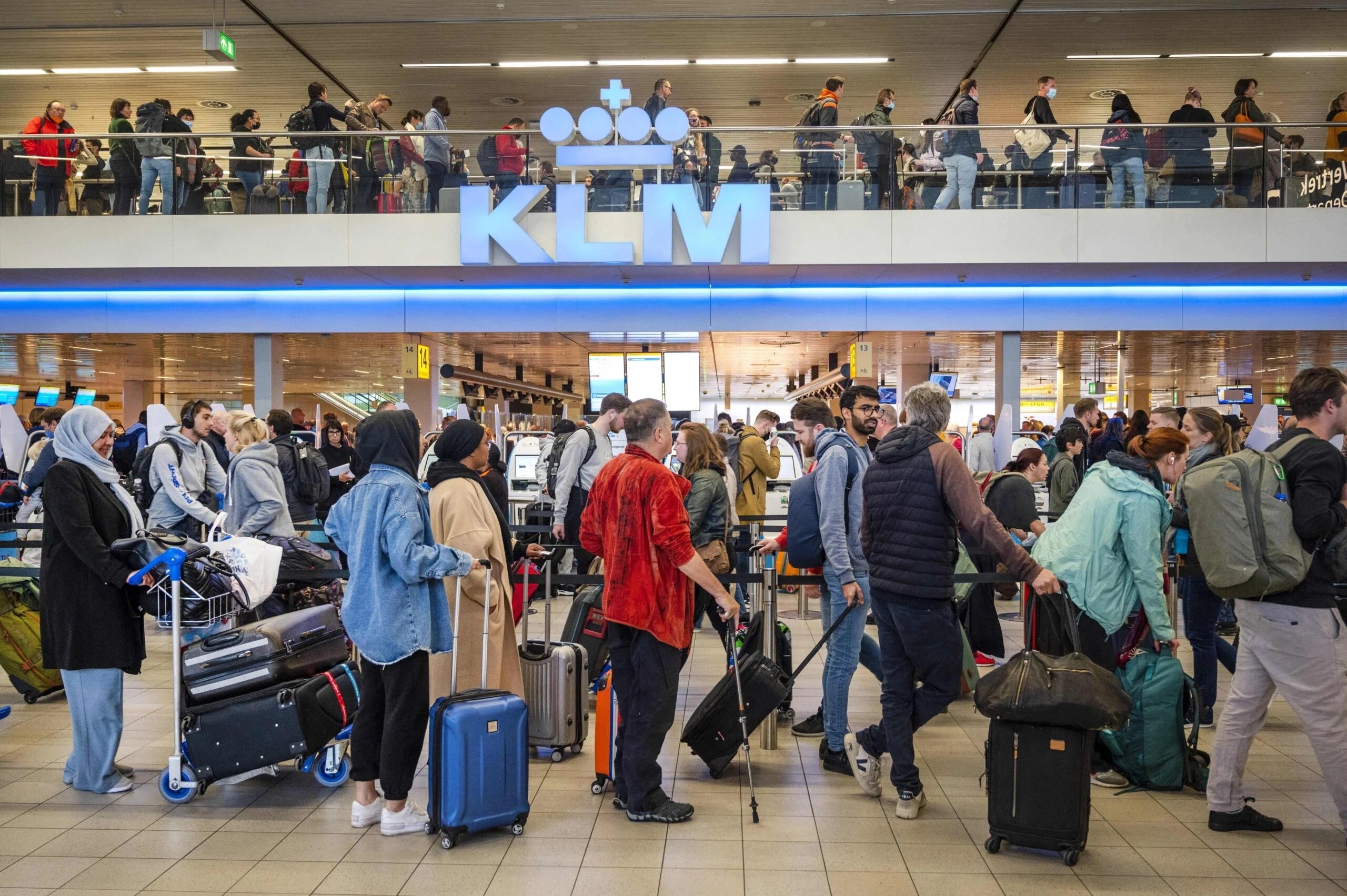 Amsterdam Airport Schiphol (AMS) wants to scrap late-night flights in an effort to tackle noise pollution, but a court ruling may now complicate those plans.
A judge ruled Tuesday in a lawsuit that AMS — one of Europe's busiest airports — cannot reduce the number of yearly flights from 500,000 to 460,000 from 2023 to 2024. Dutch flag carrier KLM led the lawsuit against the flight caps.
The ruling argued that the Dutch government did not follow European laws, which state that flight limits can only occur after all other avenues to reduce noise pollution have been considered.
The ruling came a day after Schiphol announced it would impose a new curfew, cut flights between midnight and 5 a.m., bar private jets and noisier planes, and nix plans for an additional runway.
When the Dutch government first announced its plans to place a flight cap on Schiphol, it drew the ire of airlines, businesses and civil aviation organizations. KLM — along with other airlines like Delta Air Lines, Corendon Airlines, EasyJet and TUI — consequently filed a lawsuit, challenging the initiative.
Related: Watch us fly KLM 2 ways
Sign up for our daily newsletter
In a statement, KLM said it would now seek to prove other ways to reduce noise pollution and carbon dioxide emissions in the next phase of the case.
"This will investigate whether noise levels can be reduced around Schiphol using methods other than those envisaged by the ministry," KLM said. "The balanced approach is about the best way to reduce the number of people affected by aircraft noise."
This isn't the first time Schiphol has drawn scrutiny.
Last summer, the airport saw lengthy security lines, waits as long as six hours and many missed flights primarily due to staffing shortages and continued flight cuts.
Related: Chaos at Amsterdam mars an otherwise fantastic business-class flight
The chaos that ensued during the summer prompted Schiphol to place caps on the number of passengers departing the airport through early 2023.
Related reading: