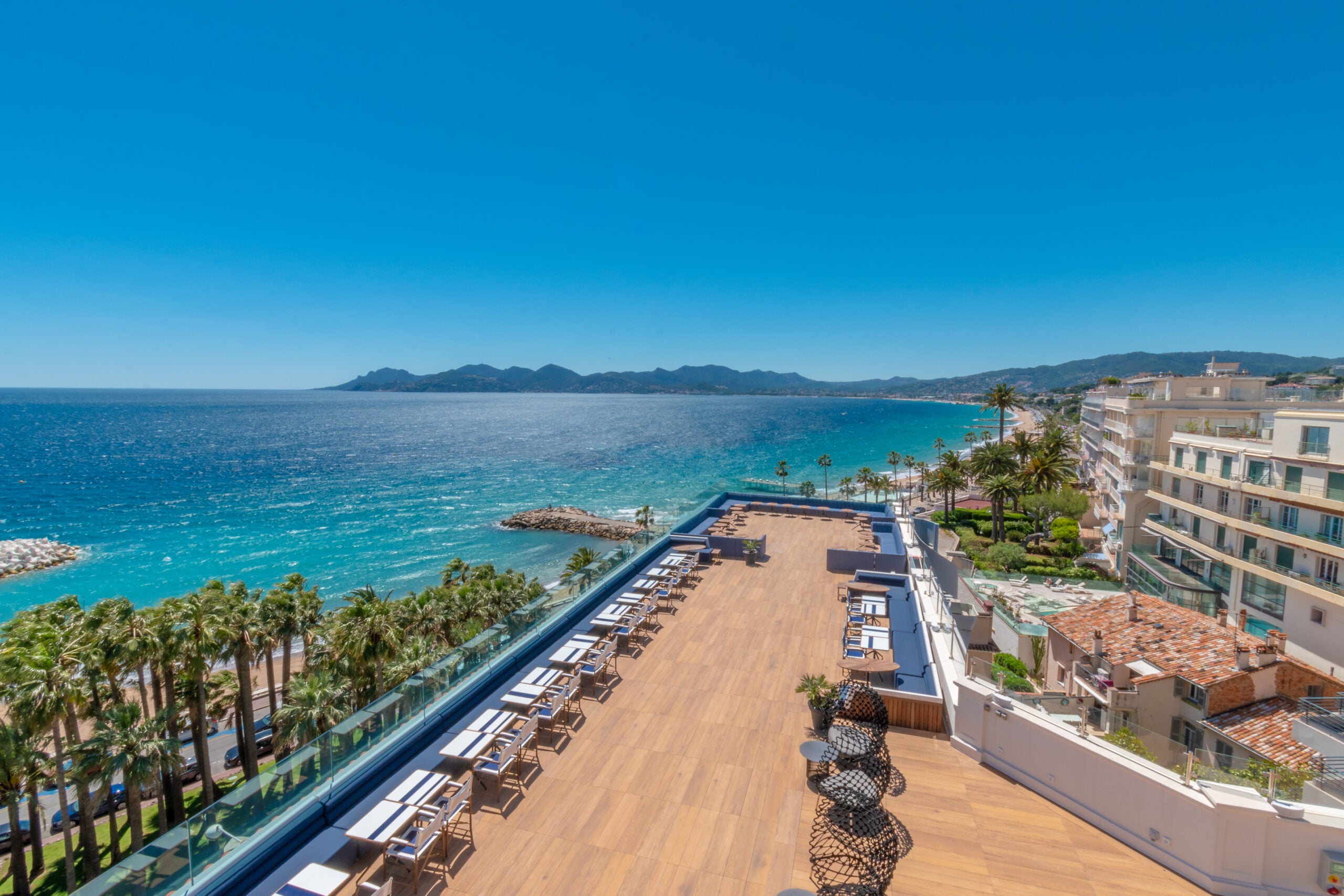 American hotel giants can't get enough of Europe, especially when so much uncertainty lingers over the usual golden ticket of profitability that is China and its travel recovery.
This month, Hilton Hotels & Resorts month outlined how 2023 will be the year of French growth for the McLean, Virginia-based hotel company. This year is on track to be the strongest year of growth Hilton has ever seen in France, the company reported this month. It also plans to more than double its overall presence in the country in the coming years.
The record growth arrives one year before Paris is set to host the Summer Olympics in 2024. But this growth is about more than just the City of Light.
"As a key market for Hilton, we're focusing on developing hotels in regional French towns and cities, the south coast and continued expansion in Paris," Simon Vincent — Hilton's executive vice president and president of Europe, the Middle East and Africa — said in a statement. "We continue to leverage our award-winning brands to grow market share and capture increased travel demand, particularly as France gets ready to host major global sporting events including the Olympic Games, Paralympic Games and Rugby World Cup."
Hilton has 23 hotels in France and plans to open an additional 24 "in coming years." Two of the company's soft brands — Tapestry Collection and Curio Collection — comprise nearly a quarter of the planned openings. This signals that many hotels will retain an independent feel compared to some of the company's more standardized offerings, such as its namesake brand.
The five hotels Hilton has so far announced will open in France this year include:
Canopy by Hilton Cannes.
Sainte-Anne Hôtel Dijon, Curio Collection by Hilton.
Marty Hotel Bordeaux, Tapestry Collection by Hilton.
Hilton Garden Inn Paris La Villette.
Hilton Garden Inn Marseille Provence Airport.
The Bordeaux and Dijon openings assist in bringing Hilton's collection brands to more regional cities in France outside Paris.
Don't discount the more established brands, though. Hampton accounts for the largest share of Hilton's European development pipeline out of all the company's brands.
An Olympics lesson
While Hilton's expansion news arrives a little more than a year ahead of the scheduled opening ceremony of the 2024 Paris Summer Olympics, it's worth noting that these hotels aren't built for just a singular event.
Sign up for our daily newsletter
Some markets, such as Rio de Janeiro, built new hotels in anticipation of the Olympics only to find difficulty filling rooms after the fact, according to a 2021 STR report. However, since France was the most-visited country in the world prior to the start of the coronavirus pandemic, the country probably won't have a hard time filling up 24 new Hilton hotels.
The battle for Europe
Hilton's not the only company making a play for Europe. Its chief competitors — including Marriott International, IHG Hotels & Resorts and Hyatt Hotels Corporation — are ramping up their respective presence across the continent. Hyatt's expansion is the most notable given how it is fueling a rapid ascent for the Chicago-based hotel company's European footprint.
Hyatt's $2.7 billion Apple Leisure Group acquisition expanded the company's European presence by 60%. Additionally, the company partnered with Germany's Lindner Hotels AG to add more than 30 hotels across seven European countries to Hyatt's portfolio. Many of the Lindner properties will transition to the JdV by Hyatt brand.
It wasn't long ago when hotel companies emphasized Asia as the expansion darling.
Don't get us wrong: There are still massive waves of hotel development taking place across many countries in Asia. However, the pandemic caused uncertainty around the region's reopening schedule, as did China's lingering border restrictions.
In the meantime, Europe seems increasingly like a smart play.