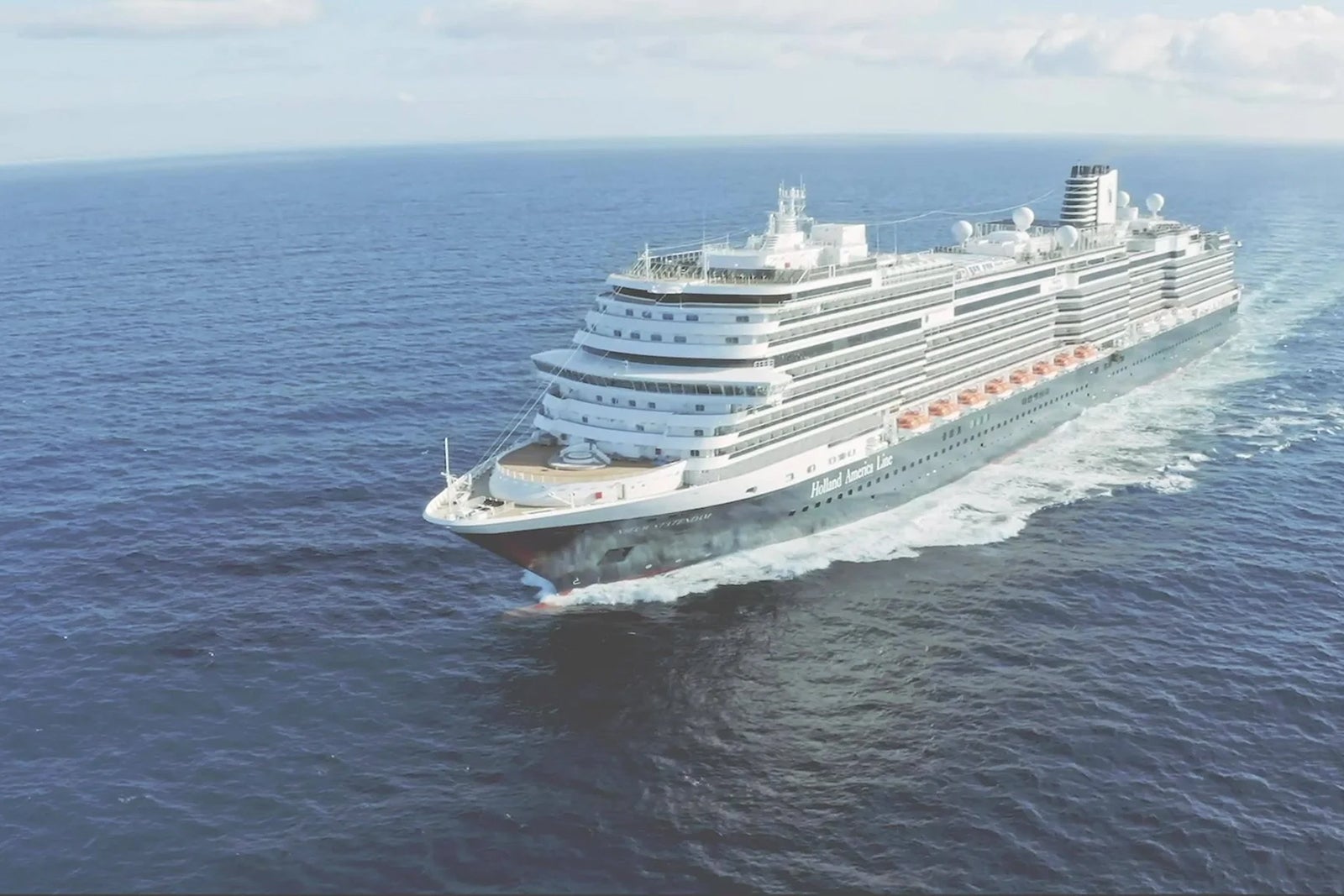 Are you thinking about a trip to Europe in the next few months? If you have time to spare, you might consider getting there by ship instead of plane.
While fares for flights to Europe are sky-high right now, the cost of some transatlantic cruises to Europe scheduled for April, May and June are at rock-bottom rates — in a few cases, under $500 per person.
Transatlantic sailings between the United States and Europe often are a good bargain, as there is less demand for them than for cruises that focus on a specific region such as the Caribbean or Europe. Cruise lines often discount them heavily on short notice to get them filled.
For more cruise news, guides and tips, sign up for TPG's cruise newsletter.
That seems to be the case this year. Here are a few of the transatlantic sailings departing in April available at a heavily discounted rate as of Friday:
A 16-night voyage from Fort Lauderdale to Rotterdam, Netherlands, on Holland America's 2,668-passenger Rotterdam starting at $499 — or about $31 a day. The trip begins April 3.
A 14-day voyage from Fort Lauderdale to Barcelona on Holland America's 2,666-passenger Nieuw Statendam starting at $499 — or about $36 a day. The trip begins April 8.
A 14-day voyage from Fort Lauderdale to Civitavecchia, Italy (the port for Rome), on Holland America's 2,388-passenger Oosterdam starting at $499 — or about $36 a day. The trip begins April 10.
A 13-day voyage from Tampa to Barcelona on Carnival Cruise Line's 2,124-passenger Carnival Pride starting at $559 — or about $43 a day. The trip begins April 13.
A 13-day voyage from Fort Lauderdale to Barcelona on Celebrity Cruises' 2,666-passenger Celebrity Reflection starting at $489 — or about $38 a day. The trip begins April 23.
Similarly, low-cost transatlantic cruises available in May include a 17-night sailing from Miami to Barcelona on MSC Cruises' 3,502-passenger MSC Divina that starts at $799 — or about $47 a day. The trip begins May 15.
June brings such transatlantic deals as a 12-night voyage from Port Canaveral, Florida, to Lisbon, Portugal, on Norwegian Cruise Line's Norwegian Getaway starting at $499 — or about $42 a day. The trip begins June 3.
The fine print on transatlantic cruise deals
Note that all the deeply discounted fares above are only available for windowless interior cabins, which are the lowest-category cabins on each of the ships. That said, there are notably low rates available on ocean-view and balcony cabins on some of the trips, too.
Related: 6 ways to get a deal on a cruise
Sign up for our daily newsletter
Ocean-view cabins (that is, cabins with a window) on the 16-night Rotterdam cruise departing April 3 were listed on Holland America's website Friday for $699 — just $200 more than a windowless cabin. Balcony cabins on the sailing were listed for $799. That works out to about $50 a day for a balcony cabin.
Note that all the fares are per-person rates that are based on two people staying in a cabin. They're not available for solo travelers.
Related: The best transatlantic sailings for 2023
In addition, while the rates include accommodations, meals and entertainment, they don't include port taxes and fees, which can add another $100 or more to the cost of the trip.
Cruise lines typically advertise their fares without port taxes and fees included but add these costs to final bills at the time of checkout.
Spring is the time for transatlantic sailings to Europe
April, May and June are the peak months for transatlantic sailings from the United States to Europe. That's because cruise lines need to reposition ships from their winter homes in the Caribbean and the Bahamas to their summer homes in Europe.
The need for such repositioning results in lots of ships heading one-way from such major North American cruise ports as Fort Lauderdale, Miami and New York to the top cruise ports in Europe, which include Barcelona, Civitavecchia and Southampton, England.
Transatlantic trips are typically made up mostly of sea days as the ships cross the Atlantic Ocean. Since that doesn't appeal to many cruisers, they often are only lightly booked in advance. That sometimes prompts cruise lines to discount them at the last minute.
As an alternative to taking a flight to Europe, transatlantic sailings do have one major drawback, of course: They are very long. If your time for a Europe vacation is short, a quick flight over the Atlantic is obviously the best bet.
Still, for those with the time to spare, transatlantic cruises do offer a much more relaxed way to reach the Continent.
Planning a cruise? Start with these stories: