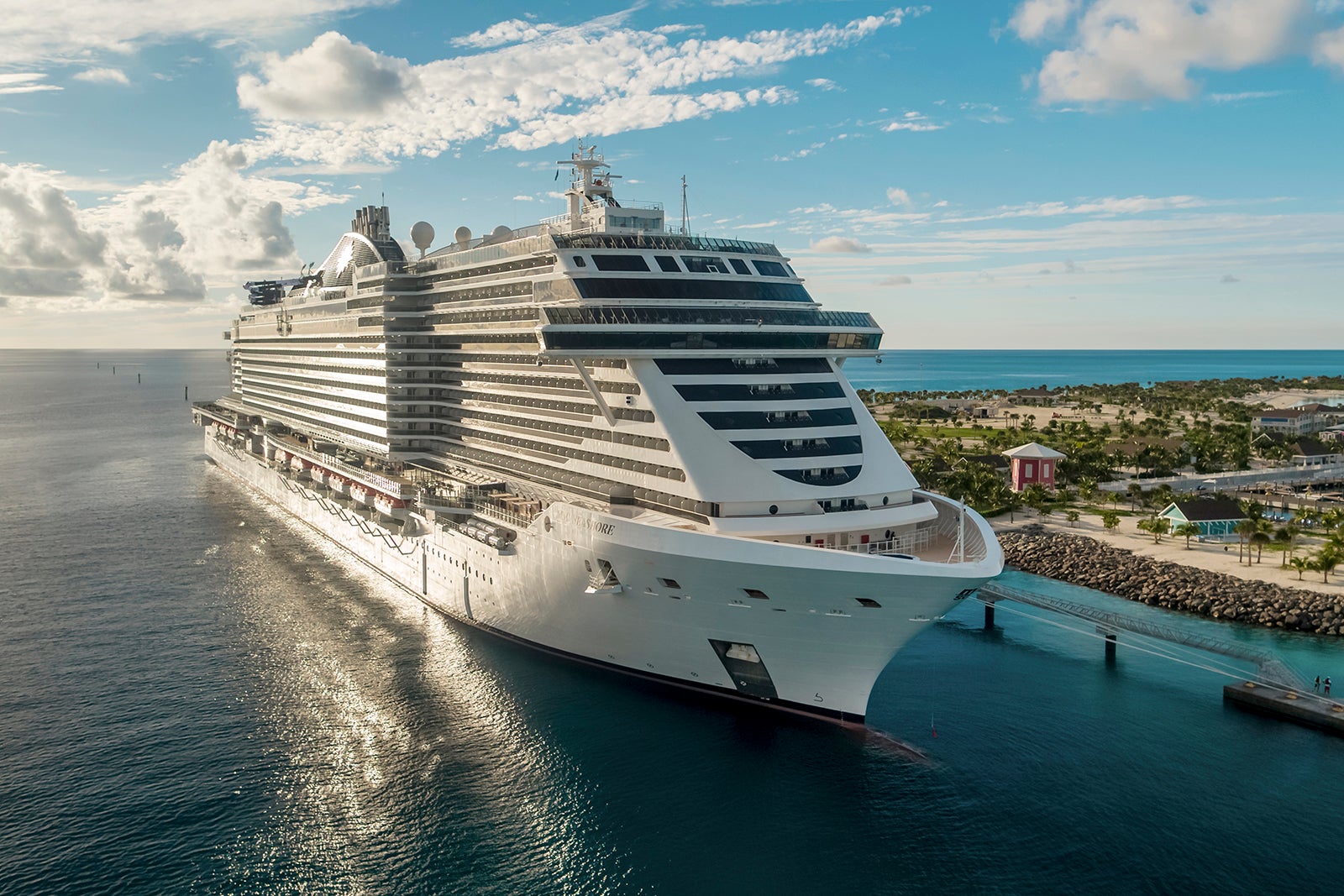 MSC Cruises has joined the list of cruise lines sharply hiking the cost of drinks packages.
As of this week, the world's third-largest cruise brand is charging $85 per person per day for its most inclusive drinks package, the Premium Extra package, when it's booked in advance for a voyage of seven nights or longer. That's up a whopping 23% from the old rate of $69 per person per day.
The new rate for sailings of one to six nights is $88 per person per day — an even greater 28% increase in pricing.
For more cruise news, guides and tips, sign up for TPG's cruise newsletter.
MSC Cruises is also boosting the cost of its less inclusive Easy and Easy Plus drinks packages to $46 and $61 per person per day, respectively, when the packages are booked in advance for seven nights or longer voyages.
Those are hikes of 21% and 24%, respectively.
On sailings of six or fewer nights, the Easy and Easy Plus drinks packages now cost $49 and $64 per person per day when booked in advance — increases of 29% and 31% versus the old rates.
The cost of nonalcoholic drinks packages and "minors" drinks packages aimed at kids also have risen.
Even more when bought onboard
MSC Cruises this week also hiked the cost of buying the above packages on board ships rather than before sailings — something that has always come at a higher price. The top-tier Premium Extra package now costs $100 per person per day for sailings of seven nights or more when purchased on board a ship. For shorter sailings, the package costs $104 per person per day.
Sign up for our daily newsletter
This marks the first time an MSC Cruises drinks package has ever topped $100 per person per day — a rarefied level in the cruise world.
That said, there's a twist to that new onboard pricing.
In the past, MSC Cruises has added a 15% gratuity fee when passengers bought such packages onboard vessels. As part of the price hikes, MSC Cruises has done away with the gratuity fee, folding it into the base price.
Related: The ultimate guide to MSC Cruises ships and itineraries
That means the price hike for the Premium Extra package — when you buy it on board a ship — isn't quite as sharp as it looks, although it's still more than 20%.
The Premium Extra package allows passengers to order any drink priced up to $16, while the less expensive Easy Plus package only includes drinks that cost up to $10. The even-less-expensive Easy package only includes a limited number of drinks and is not valid in extra-charge specialty restaurants.
Drinks priced at $16 or less on MSC Cruises ships include everything you will find at pool bars, from mai tais and pina coladas to any beer; it also includes most wines by the glass as well as spirits such as Jack Daniel's whiskey, Jameson Irish whiskey and Grey Goose vodka.
Top-shelf items, such as Johnnie Walker Blue Label whisky, come with an extra charge.
Other cruise lines hiking drinks package costs
MSC Cruise is just the latest line to sharply hike the cost of drinks packages. Norwegian Cruise Line recently boosted the cost of its top-tier drinks package to an eye-popping and industry-leading $165.60 per person per day, including the added cost of a mandatory 20% gratuity. Celebrity Cruises also recently raised the cost of its top-tier drinks package sharply to $100.80 per person, per day, including a mandatory 20% gratuity.
The cost of drinks packages on Carnival Cruise Line ships is up significantly over the past year, too, in some cases by more than 15%.
The fee hikes for drinks packages come amid a surge in price hikes for all sorts of onboard items on ships.
Among the cruise operators sharply raising prices for a wide range of onboard items is Carnival, which has pushed up the cost of some of its marquee restaurants on ships over the past year by as much as 26%. For instance, the cover charge for the line's signature steakhouses has jumped from $38 to $48 per person in two steps since early 2022.
Related: A line-by-line look at drinks package costs and inclusions
Carnival has also hiked the cost of its signature Chef's Table experience over the past year by nearly 24% to $99 a person.
Princess Cruises has also sharply boosted fees in recent months.
Cruise lines have blamed the onboard price hikes on inflation related to soaring food and fuel costs and ongoing supply chain challenges.
That said, in many cases, the prices that cruisers are finding at onboard venues such as restaurants and bars — and the amount they are spending on board ships — are rising much faster than the rate of inflation.
Planning a cruise? Start with these stories: