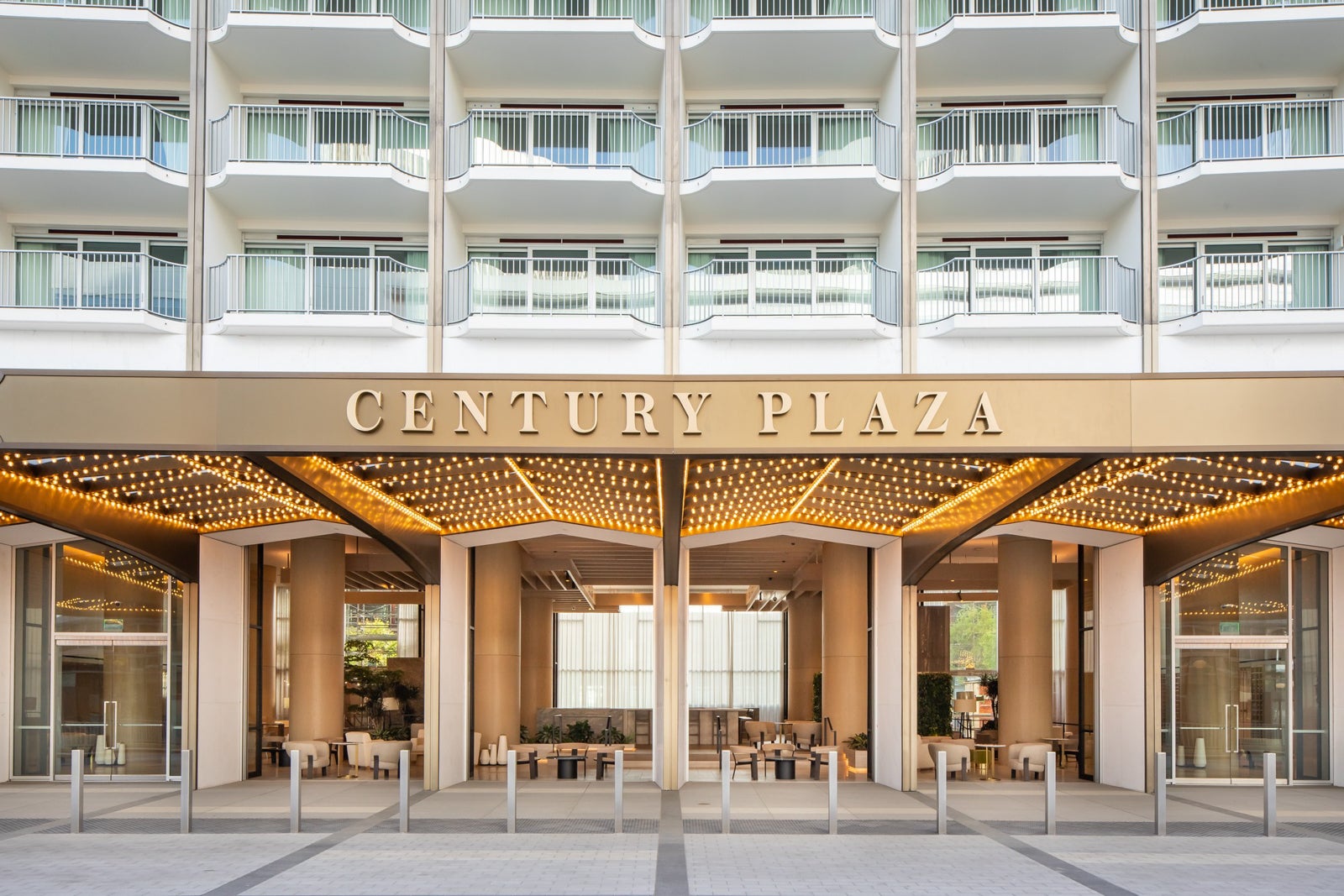 Last year was a great time to own a luxury hotel under one of Accor's top-tier brands like Raffles, Fairmont or Sofitel.
Pricing was way up in the Middle East, Africa and the Americas. Don't expect rates to come down this summer.
That sound of crying you hear is your wallet bemoaning upcoming summer hotel reservations.
"Price is holding in terms of rate per room, certainly for us in hospitality," Accor CEO Sébastien Bazin said this week on an investor call. "You've seen the results of airline companies where they also enjoy a very significant uplift in pricing, so [there's] no fear still there [of price declines at hotels]."
Some of Accor's strongest signs of the hotel recovery from the pandemic came from regions such as the Americas, the Middle East, Africa and Turkey. Hotel performance in the Americas was 18% above 2019 levels for the last three months of 2022; in the Middle East, Africa and Turkey, it was a whopping 73% increase from 2019.
High room rates, particularly in the luxury sector, drove a bulk of that strong performance. Accor, like its competitors, kept room rates at relatively normal levels during the worst months of the pandemic — discounts wouldn't generate demand during lockdowns in a health crisis, the thinking went. That helped companies bounce back quicker than they did in prior downturns.
Accor's luxury brands — which include Banyan Tree and Rixos, along with the others previously mentioned — reported an average room rate of 200 euros (roughly $212) per night at the end of 2022. That's a nearly 38% jump from the end of 2019. By comparison, Hyatt's luxury portfolio saw rates jump slightly more than 13% from 2019 to 2022, according to a filing with the U.S. Securities and Exchange Commission.
But the real winners were Accor's luxury hotels in the Americas, Middle East and Africa.
The company's Americas luxury and upscale hotel portfolio ended the year with a 296 euro (roughly $313) nightly rate — up nearly 25% from the end of 2019. That's the highest reported average rate of any geographic region in the Accor network. The Middle East, Africa and Turkey high-end portfolio concluded 2022 with rates averaging 208 euros (about $220) per night — a nearly 77% increase from the last three months of 2019. That's the highest percentage increase of any of Accor's geographic regions.
Sign up for our daily newsletter
"If you look at some statistics on the analysis done, I think what you found out is that the share of wallet of the consumer is in fact getting larger," Jean-Jacques Morin, Accor's chief financial officer and deputy CEO, said.
Some rate surges seen toward the end of last year stemmed from restrictions still in place in certain parts of the world; thus, there was insufficient hotel supply to meet demand. But Accor leaders still expect rates to remain high amid the return of Chinese travelers to the international tourism scene.
"I think you're going to see that continuing [of] the willingness of people to spend more on leisure [travel] than what they used to do before the crisis," Morin said.
Expect Accor's performance to be even better in 2023 than last year, Bazin added. He later indicated the company does not anticipate a global recession this year.
In essence: Book now so you don't have to pay as much later on your high-end Accor vacation.
China's comeback and its impact on hotel pricing
One of the main drivers of Accor leadership's optimism stems from the return of Chinese travelers to international markets. Bazin and Morin indicated China and the U.S. each supplied 150 million international travelers to the hotel market pre-pandemic. Bazin said international travel demand from the U.S. is about 80% recovered. Now it's China's turn to fuel the recovery.
That's going to fill up hotels and give owners a reason to raise hotel rates, but it likely will play out more in one region of the world than others.
Southeast Asia will likely see the biggest impact (and jump in hotel pricing) from China's reopening. Bazin highlighted Vietnam, Laos, Cambodia, South Korea, Indonesia and Singapore as some of the leading destinations for Chinese travelers in Southeast Asia.
"Remember 80% of Chinese travelers, when they do travel, they stay in Asia," he added. "They go to Hong Kong, they go to Korea, they go to Australia and they go to Southeast Asia. We've been missing them for the last few years, and we're very happy to see them back."
Fear of brand bloat is in the eye of the beholder
One of the biggest critiques Accor gets is that it has too many brands. Think Marriott has too many at 30? Accor's brand count swells past 40, from the budget Ibis to the ultra-luxury Raffles and Orient Express.
"No, we do not have too many brands. We're not foolish, we're not naive," Bazin said in response to an analyst question regarding the potential of trimming some of the brands. "We have the brands we want and the brands we need."
For those a little confused about the difference between a Fairmont and a Sofitel or a Novotel and a Mercure, you're in luck. Bazin promised a more granular explanation of its brands at the company's investor call in July, including more recent additions like the Handwritten Collection.
Let's hope more hotel companies do a brand explainer sometime soon.
Related reading: