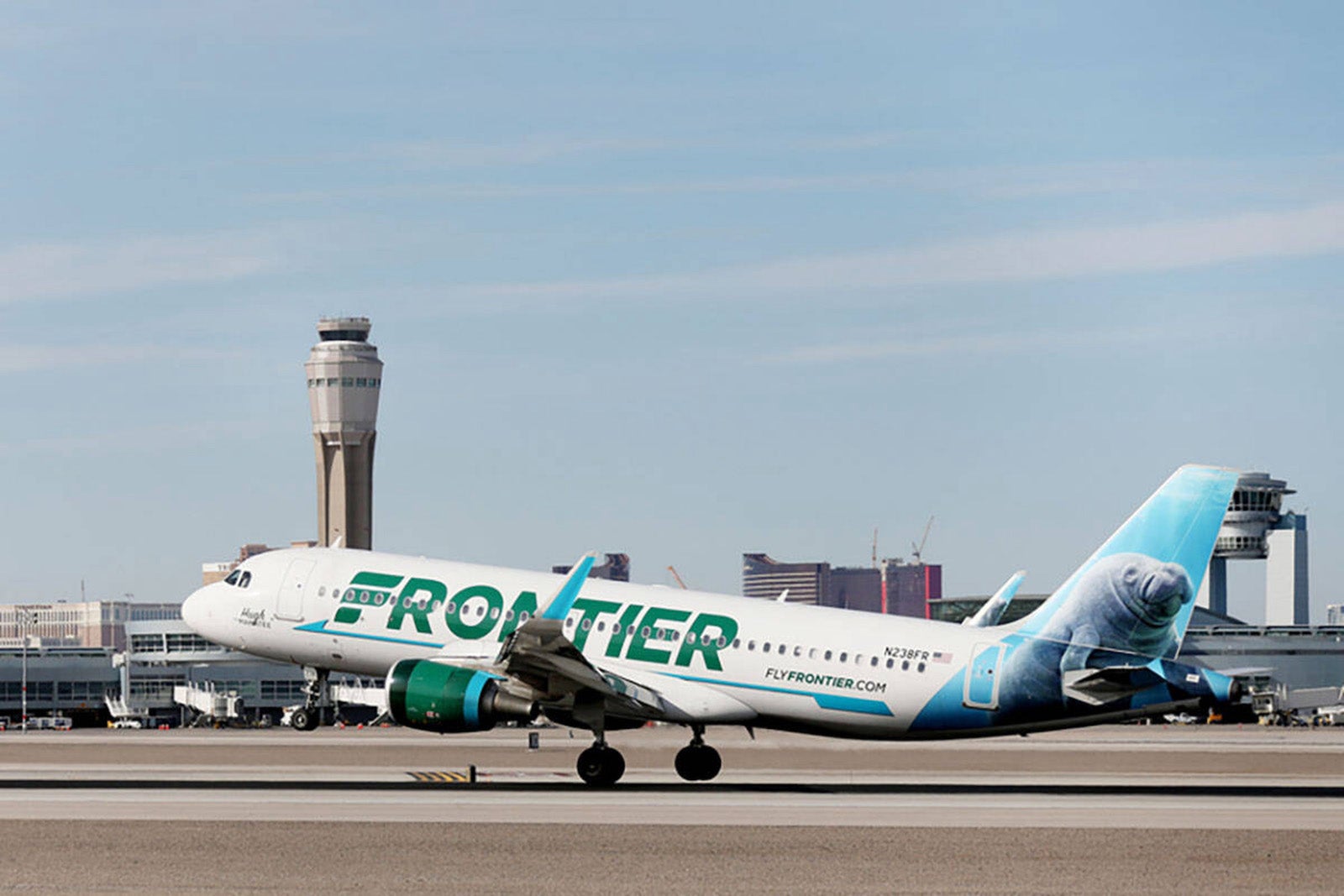 On the heels of United Airlines' recent announcement about family seating, ultra-low-cost carrier Frontier Airlines said it is now also seating children with a parent at no additional charge. This makes the carrier the latest airline to enact a travel policy that allows families to sit together.
The Denver-based carrier said on Tuesday that it allows children under the age of 14 to be seated automatically with at least one parent or guardian at no additional charge.
Typically, Frontier charges a fee for all seat assignments. However, under this new measure, the airline said it would assign seats based on family members' ages before the check-in window opens.
"We recognize the importance of seating children next to an adult with whom they are traveling," said Daniel Shurz, senior vice president, commercial, of Frontier Airlines.
Shurz said Frontier had been working on this policy and enhancing its systems since October to better ensure that families can sit together on flights, adding that the "system is working well, and we are receiving positive feedback."
Additionally, Frontier said families with Discount Den membership can use its Kids Fly Free promotions for select flights if they have children who are under 14 years old.
Sign up for our daily newsletter
Frontier follows in the footsteps of United Airlines in announcing policies that make it easier for families to be seated together. United said Monday that it would let families with children under the age of 12 sit together for free in its economy cabins.
Breeze Airways has said that it has always allowed families to sit together for free on its flights.
Southwest Airlines — which is notorious for its open seating policy — seems to have been quietly experimenting with its family travel policy. It allows families with children under the age of 13 to be a part of a family boarding process to make sure that families have a better chance at choosing seats that are next to each other.
However, the official Southwest policy is still that families with children under the age of 6 board between its A and B boarding groups.
The recent focus on family seating comes after President Joe Biden admonished airlines for charging additional fees to allow children to sit with their families, touting that his administration will enact more consumer protections.
The Department of Transportation's existing policy already encourages airlines to keep families seated together to the extent possible without charging extra fees to seat children under the age of 13 with a parent or guardian.
"Baggage fees are bad enough — they can't just treat your child like a piece of luggage," Biden said in his State of the Union address Feb. 7.
Related reading: